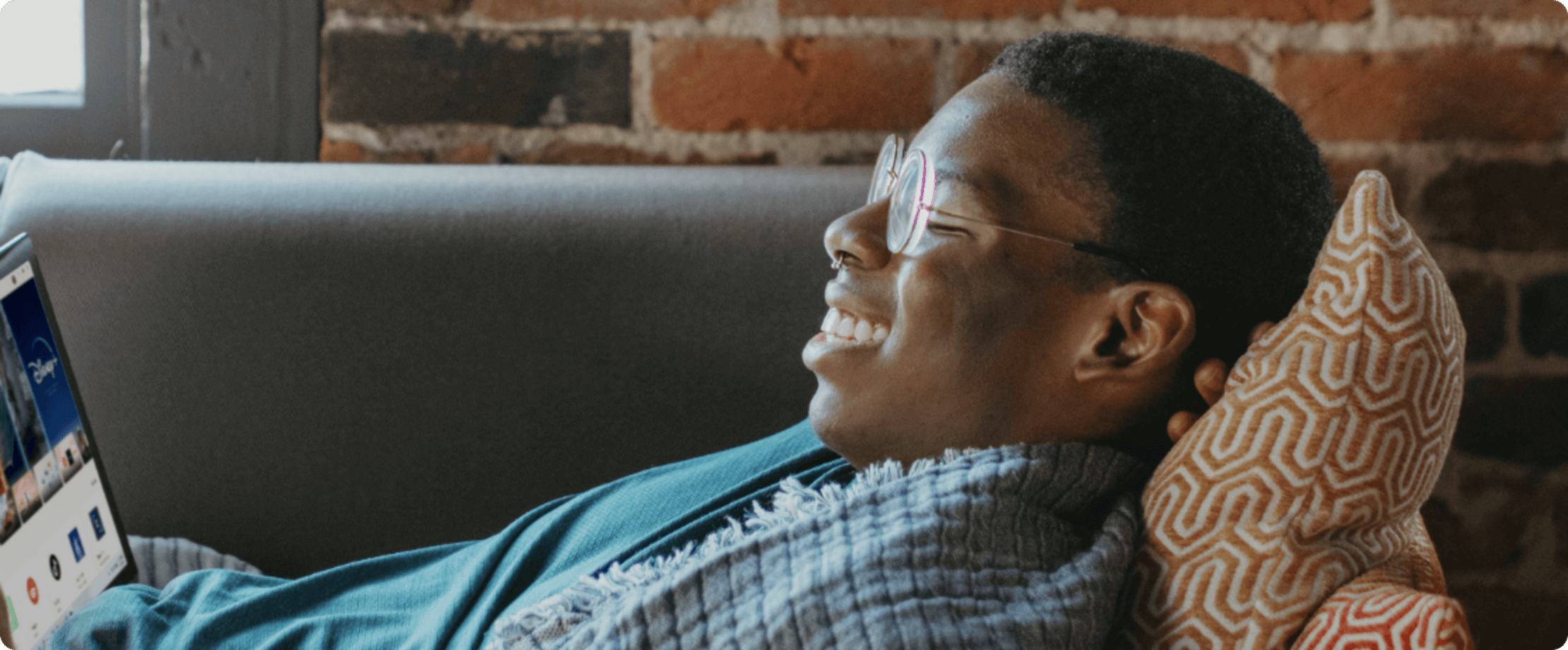 Back to Reports
Pitch-Perfect Personalization
A Consumer Study Of Personalization Preferences And Data Privacy Concerns

By Rachel Klein
Nov 08, 2022
18 min read
Foreword
Everyone wants to feel special.
This has never been truer for consumers. According to McKinsey, 71% of consumers now expect a personalized shopping experience, meaning the potential gains (and losses) of getting personalization right are massive.
Personalization has always been about proving we know our customers by delivering the right products to them at the perfect time. Over the last several years, as more ecommerce experiences integrate personalization strategies, we've seen how consumers will reward a store with increased conversions and loyalty for using their information in valuable ways.
Yet, in this era of heightened data privacy consciousness, retailers can't give consumers any reason to worry about the security of their personal information — or it could cost them both growth and loyalty.
Consumers' heads have been spinning for a decade with sensationalized news of company data breaches and stories of nefarious-sounding personal data sales. It's even difficult to get through a tv show or app experience without encountering some ad or messaging about data privacy. Google and Apple are constantly going head to head to prove they are the securist and most thoughtful personal data handlers — meanwhile, all any of it has accomplished is putting the average shopper on alert.
The industry has been hyping personalization for years, and with good reason. Now, in the face of equally hyped privacy concerns, retailers and brands can find even more opportunity to stand out from the competition when they're able to create the pitch-perfect experience combining data transparency and meaningful personalization.
Our second consumer survey of 2022 seeks to help our community better understand the current relationship between consumers' personalization expectations and their ideas about data privacy. CommerceNext partnered with The Commerce Experience Collective (CommX), Bizrate, and Coresight Research to poll over 1,000 shoppers of different ages and income on:
Their desire for personalization throughout ecommerce experiences.
Their willingness to exchange personal data for personalization.
Summary of Results
If retailers and brands want to obtain that next level of growth via personalization, this data shows they should focus on delivering better experiences based on what they know about customers, so customers feel more confident about that data they are sharing. Retailers can expect bigger payoffs from personalization efforts that thread the needle carefully regarding shoppers' data being protected.
The key takeaways from this survey are:
Many consumers, younger shoppers particularly, prefer to buy from stores that "know them" and their preferences.
Personalized experiences are nice, but relevant product recommendations are the big winner with consumers.
The vast majority of consumers, particularly older shoppers, are very concerned about how retailers are using their personal data and will only share if they know it's being stored securely.
The consumers surveyed for this study have made it clear that they want retailers to know who they are and to personalize experiences for them. We also learned that shoppers have big concerns about their data being secure. Customer data is crucial to differentiating experiences, and the more data given, the better the experience will be. We cannot overstate how high the stakes now are in preventing customers from worrying about their data being safe.
To that end, we have included recommendations in this report for being more proactive and transparent about data security. We're advocating that our industry think more carefully about exactly what data is needed to power personalization to truly make a difference with shoppers.
Methodology
Through Bizrate Insights (bizrateinsights.com), CommerceNext fielded a consumer survey of over 1,000 consumers. Coresight Research performed the analysis of the data used to write this report. Below is a breakdown of the respondents' income, gender, and age.
The Most Popular Features And Who Likes Them
Considering all the industry resources now invested into personalization technology and customer data platforms, particularly as a retention tactic (see CommerceNext's Annual Benchmark Report), it's good to know consumers really appreciate it. Over half of consumers notice brands' efforts to personalize more than just a first name on an email, and an even larger majority find certain personalization tactics, particularly recommendations, crucial to their shopping experiences.
In the first half of our consumer survey, we sought to understand two things:
What aspects of personalization consumers find most important to their shopping experiences.
Which segments of consumers most strongly recognize and respond to any particular personalized features and communications.
Let's dig into those results.
You Might Also Like…
Customers simply love a good rec and a good deal.
According to Chart 1 below, at least 66% of consumers gravitate towards stores that actually "know them." A big part of this appears to mean ensuring consumers are able to find what they like through personalized recommendations, as 60% of consumers feel relevant recommendations are important.
The general idea of stores "knowing me" excites consumers the most, followed by tailored site experiences and getting customized communications. Perhaps the more specific examples of personalization bring to mind the concept of data sharing, which, as we'll see in Part II, is a concern for many consumers.
An Offer Just For You…
Who exactly should retailers put more resources into getting to know? According to this survey, it's a pretty broad based desire. Younger consumers (including Gen Z) skew slightly more interested in recommendations at 73% (see Chart 3), but a majority of all age groups say they are more likely to buy from retailers that know them (see Chart 2).
Most income groups prefer that retailers know them, with households bringing in $75,000 - 100,000 being the most likely to strongly or somewhat agree (75%) (see Chart 4). Those on the lower end of the income spectrum making less than $30,000 skew slightly higher in preferring to shop with stores making stellar recommendations (see Chart 5). Perhaps those who are more economically stretched gravitate toward brands that can save them time and serve them products they can quickly feel confident about purchasing.
We Noticed You Were Looking At…
Our industry invests a lot into getting to know its customers — product quizzes, advanced customer data platforms, smart emails and texts, customized offers, dynamic site experiences, and more. Is anyone actually noticing all these great features?
Yes! Just over half of consumers said that online stores are doing a better job of knowing their preferences and tastes (56% strongly or somewhat agree). The same percent noticed online communications becoming more relevant.
Retailers' efforts are certainly breaking through with a majority. Consumers of all ages and incomes find many aspects of personalization critical to their shopping journey and in making purchasing decisions.
Just one catch. Clickstream data is useful, but the best personalization also takes advantage of first- and zero-party data. While retailers and brands are collecting a regular, healthy stream of data now, the hose could be turned off if consumers aren't confident the exchange is worth it, or if their data is mishandled. Consumers' trust in brand integrity around data — that it will be used securely and in ways that matter to them — is, of course, tied to their willingness to participate in this personalization data exchange.
In the following section, we investigated which consumers feel the most cautious around data privacy and security, and how that plays out in the world of personalization.
Taking It A Bit Too Personally
Walking The Digital Line Between Personalizing And Promoting Privacy
As much as consumers are interested in receiving compelling, relevant personalized experiences, they're more aware than ever of the concept of data privacy. While our community of retailers and brands strives to deliver more advanced recommendations and hyper-personalized communications, they should also remain vigilant about how transparent they are about their data uses. Because, as these survey respondents made clear, consumers care.
Two-thirds of consumers are only interested in having their personal interactions saved if they know their data is being stored securely (see Chart 7). A supermajority of consumers report concern over how retailers are using their personal information and data (70% strongly agree, 87% strongly or somewhat agree).
Furthermore, when layering data privacy concern level over respondents' answers to those data sharing questions, we see perceptions of data security remain a significant barrier to consumer willingness to share (see Charts 8 and 9). It's clear that the retailers and brands who will receive the biggest payoff from personalization investments will be those who proactively and deftly offer control and security to their customers, earning both their trust and their business long-term.
Please Accept All Cookies
A 2020 study of the most trustworthy industries revealed retail isn't at the top — only 18% of consumers polled believe it to be the most trusted. It's clear we have some work to do as an industry in building up credibility, but with some demographics more than others. Older and higher income consumers are significantly more concerned about how retailers use their personal information and data.
Concern By Age
Almost all consumers over 60 are worried about how retailers are using their personal information and data (93% strongly or somewhat agree, per Chart 11). Although younger consumers are less worried about data privacy, a strong majority of even 18-29 year olds only want to share data if they know it is being stored securely (per Chart 10).
Although the numbers are still high, it tracks that the younger groups — the social media generations — are more acclimated to sharing their information. Older groups — the direct mail generation — have demonstrated they are less likely to understand how data sharing works in the commerce world given their increased skepticism.
Concern By Income
All income groups express some degree of worry about how retailers are using their personal information and data (per Chart 13). Wealthier households making over $150,000 in income are the most likely to say they want to know their data is stored securely (76% strongly or somewhat agree, per Chart 12), and lower income respondents making less than $30,000 are the least likely.
This Website Uses Cookies
The good news: simply talking about privacy doesn't change public opinion on personalization.
Layering our respondents' other answers with concern level, we're bolstered to reveal some optimistic outlooks for personalization:
Respondents' concern over retailers' use of their personal data does not appear to influence their desire for personalization (per Chart 14).
Chart 15 shows even security-conscious shoppers are just as interested to receive product recommendations.
Those with lower levels of concern over their personal information are more likely to have noticed increased personalization on websites over the last few years, per Chart 16.
Knowing concern over data privacy doesn't necessarily impact consumers' appetite for personalization should comfort retailers. At the same time, our industry needs to thoroughly examine the relevancy of their personalization programs, their goals, and their level of data transparency to ensure they are hitting the right tone when it comes to talking about data while delivering the types of personalization most important to consumers.
Finding The Right Personal Touch
TikTok, Google, Meta, Amazon — there are plenty of utilities and experience-driven apps that have consumers throwing data privacy caution to the wind because the products and experiences are that valuable to them. It's our job as retailers to hit that same sweet spot, doing what's needed to earn/keep consumer trust while proving the relationship is worth it.
By now, most retailers and brands are doing everything they can to ensure data remains safe internally — now what about the external optics? You may be doing everything you can to secure against breaches and comply with current regulations, but consumers need to both know it because you've told them, and see it through the shopping experience itself.
To help our community mitigate shoppers' privacy concerns and develop deeper trust, we've compiled a few best practices around zero and first party data collection and utilization. Aside from the now required cookie preferences pop-up, retailers and brands can increase trust, loyalty, and conversions by:
Showing restraint.
Try reining in your data asks to what is absolutely essential for powering your personalization engine. Superfluous or time-consuming asks may send up red flags in the minds of already on-alert consumers. And, of course, keep offering clear opportunities to opt out.
Leaning into recommendations and elevating them.
As the most appreciated and recognized personalization tactic, get this one right. Consider what type of product context works best for your audience and the data set you're collecting: real-time dynamic personalization taking into account every click, top picks based on a profile and multiple visit history, or recs based on browsing history from one session.
Taking extra care when communicating.
Sinch advises, "When customer behavior is shifting, it's paramount for brands to maintain strong customer relationships. Utilize customers' preferences and message history to send them automated, personalized offers that anticipate their needs. Inviting customers to have a conversation with your brand, ask questions, or modify an incentive to fit their interests strengthens customer relationships and loyalty."
Wowing them with unique customer journeys.
Although site experiences don't rank as high in importance as product recommendations for the consumers surveyed here, there is still ample opportunity to show their value. With highly relevant, aptly timed experiences, customers are shown proof that the data they provide results in brands reflecting a deep, personal understanding of their preferences. From discovery to post-purchase, find the ways to make consumers feel like you're anticipating their needs.
We already know personalization is one of the biggest keys to growth today — we just need customers to stay focused on its benefits without getting spooked by tales of mishandled data. If consumers receive assurance their data will be protected and not sold, and are then provided with an enhanced experience that utilizes that data, their trust and engagement will increase exponentially. We can bring retail to the top of that McKinsey list, becoming the most trustworthy industry of the data privacy era and enjoying even bigger payoffs when we do.
Delivering a more transparent shipping experience.
ShipBob advocates, "Brands can reduce order confusion and gain even greater customer trust with shipping transparency. In addition to basic order tracking, having more granular updates like 'Your order has been picked up' and 'Your order is awaiting carrier pickup' make it much more personalized and apparent how quickly the many steps of the overarching process within a fulfillment center actually happen, while preventing long gaps without an update to reduce support tickets.
About CommerceNext
CommerceNext is a community, event series and conference for marketers at retail and direct to consumer brands. Now in its third year, CommerceNext has grown to include webinars, virtual summits, industry research and an online community, in addition to the annual CommerceNext summit and the esteemed CommerceNexty Awards program. Inc. Magazine named the CommerceNext Summit one of the Top 5 ecommerce conferences for 2019/2020. To learn more about CommerceNext visit commercenext.com.

About CommX
The Commerce Experience Collective (CommX) is a collection of technology providers and commerce professionals dedicated to creating a digital commerce future that connects brands and customers in meaningful ways. CommX members include: Avalara, the leader in tax automation software; Bloomreach, the world's #1 Commerce Experience Cloud; Mirakl, the leading provider of marketplace solutions; ShipBob, the leading global omni fulfillment platform; and Sinch, a global leader in cloud communications for mobile customer engagement. CommX is fueled by exclusive research and insights from CommerceNext.

Acknowledgements
CommerceNext would like to thank Ken Fenyo of Coresight Research for his analysis of the data and unique insights. Another thank you goes to Bloomreach for chairing The CommX Assembly and spearheading this ambitious research initiative with us. Finally, a thank you to Bizrate Insights, who partnered with us and provided their panel of consumers for the shopper insights that are part of this brief. Learn more at bizrateinsights.com.


Discover more content like this